D.T.B.S. Online Accounting Software
Our cloud-based accounting software is made with the needs of small business owners in mind while also providing robust features for professional bookkeepers. Our software is easy to use, and if you get stuck, there are extensive help files and video lessons available within the software itself.
A Powerful Accounting Solution for Small Business
Why Choose D.T.B.S. Accounting Software?
The answer is simple…ease of use and affordability! D.T.B.S Accounting Software is packed with powerful professional accounting features that are easy to use for the small business owner. Here are a few of the advantages of D.T.B.S. Accounting Software:
There is no training required!

Low monthly pricing.

Easy onboarding with our startup wizard that also imports your data.

Send unlimited invoices to unlimited customers.

Have an unlimited amount of users.

Use cash-basis or accrual…or use both.
Tons of accounting reports with filtering, sorting, and export capabilities. For example: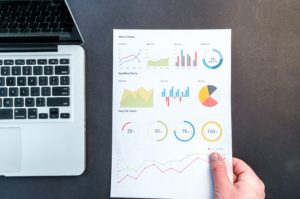 Check Register
Our check register report provides running balances and bank activity information to help you keep track of cleared checks and other transactions. What about old school? This report is not one of them. Accounting Premium customers can even attach receipts and documents to transactions to keep everything together.
Profit and Loss Statement
Learn everything there is to know about your income, expenses, and net profit. The profit and loss statement assesses your company's financial health by displaying revenue and expense information. To begin, choose a timeframe (for example, a month).
Receive credit card payments
Accept credit card payments from customer/clients with unpaid invoices.
patented dual ledger Accounting
Our Dual-Ledger Accounting feature makes it easy for you (and your accountant!) to switch between cash-basis, modified cash basis, and accrual accounting—without messy conversions.
smart suggestions feature
D.T.B.S. online accounting for small business uses breakthrough machine learning technology to save you clicks and precious time.
quick and easy set-up
Do you want to get up and running with breakneck speed? We understand. We've streamlined the onboarding process so you can get started quickly with one-click accounting settings or customize them to fit your specific requirements.
Premium Accounting Features
All the features of our Basic plan, plus bank reconciliation, invoice templates, and more, are included in our Premium Accounting plan.
Bank Account Reconciliation
Restore some peace to your record keeping. You can quickly identify problems and make adjustments by comparing your bank statements and books.
Invoice Payment Reminders
Leave the nagging to us. Send an email invoice reminder to customers whose payments are overdue automatically.
Add Subaccounts
This one's for you, organizers, outliners, and itemizers! To further categorize transactions and provide more depth to your accounts, create up to eight levels of subaccounts.
Basic Accounting Software
Perfect for small companies.
$30 monthly
Mobile friendly
Unlimited payments to vendors
Feature 3
Feature 4
Feature 5
Feature 6
Premium Accounting Software
Our best value!
Perfect for fast growing businesses. Purchase today!
$40 monthly
Mobile friendly
Unlimited payments to vendors
Feature 3
Feature 4
Feature 5
Feature 6
Elite
Take your business to the next level.
$12.99
Feature 1
Feature 2
Feature 3
Feature 4
Feature 5
Feature 6