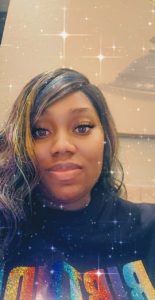 Lilly Stephens- Tax Professional
Dash Tax Service has been an absolute game-changer for independent tax professionals like myself. From the moment I started using their platform, I was blown away by the efficiency and convenience it brought to my tax preparation business.
First and foremost, Dash Tax Service's user-friendly interface made managing client information and tax documents a breeze. I no longer had to spend hours sifting through paperwork; everything was neatly organized and easily accessible. This allowed me to serve more clients in less time.
The real gem of Dash Tax Service, however, is its advanced tax preparation software. It simplified complex tax calculations, ensuring accuracy and compliance with ever-changing tax laws. The error-checking feature saved me from costly mistakes and helped me deliver top-notch service to my clients.
Additionally, Dash Tax Service's customer support team deserves a special mention. They were always just a call or message away, ready to assist with any questions or issues. Their responsiveness and expertise were truly impressive.
In summary, Dash Tax Service has elevated my independent tax practice to new heights. It's not just a software; it's a comprehensive solution that has improved my efficiency, accuracy, and client satisfaction. I wholeheartedly recommend Dash Tax Service to fellow tax professionals looking to excel in their field.
Marquita Sitti Hunt- Client
This beautiful woman here knows her work. she works with professionalism, swiftness, and knowledge. been working with her for years and have never had a problem and I love her honesty.
Sam Slaughter- Client
Ms. Miriam is a Tax God. My father and I have been going to her for over 4+ yrs and have not been disappointed thus far. She's very patient and always has a great spirit. I WILL FOREVRR be going to her and can't wait to see what the following years bring. HIGHLY recommended and she has a loyal customer here. 😊😊😊🙏🙏🙏